Duplex 2 bedrooms in Godbrange
Ref 7618087
Description
This property is part of Apartment block
Bâtiment à 4 appartements dans le village de Godbrange. Travaux de rénovation en cours, finalisation prévue pour fin 2022. Situation centrale, proximité de Luxembourg-Ville. ? Emplacement extérieur : EUR 25.000.-. ? Emplacement extérieur double : EUR 35.000.-. Prix du bien : EUR 665.000.-. Composition du duplex avec une surface habitable de 120 m² : 1er étage : cuisine ouverte donnant sur séjour (41,85 m²). 2ème étage : hall de nuit (6 m²), chambre 1 (13.80 m²), WC séparé (2 m²), chambre 2 (15 m²), chambre 3 (13 m²), salle de bains (8 m²). Pour tout renseignement complémentaire ou information détaillée, veuillez nous contacter par email info@immonord.lu ou par Tél: 26 811 911 1. Proposition de crédit/financement à taux compétitif auprès d'une banque Luxembourgeoise incluse dans nos services gratuits et complets 'SOLUTIONS ALL IN ONE'. Nous nous occupons de votre dossier. Laissez un ancien banquier expérimenté négocier votre demande de crédit immobilier au meilleur taux.
Ref atHome 7618087
Ref Agency RE163-001GK-D
Characteristics
Sale detail
Sale price

Availability
General
Livable surface

Property's floor

Number of bedrooms

Year of construction

Renovation year
Indoor
Fitted kitchen

Separate kitchen

Bathroom

Restroom
Energy / heating
Energy class

Thermal insulation class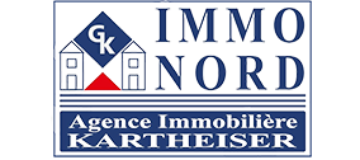 IMMO-NORD KARTHEISER S.A.

+352
+32
+33
+49
+30
+31
+34
+36
+39
+40
+41
+43
+44
+45
+46
+47
+48
+351
+353
+358
+370
+371
+372
+386
+420
+421