Semi-detached house 5 bedrooms in Hoscheid
Ref 7941458
Ready to sell or just curious?
Get your instant property valuation online now.
Description
B-Immobilier vous présente cette maison jumelée d'une surface habitable de 160 m², d'une surface totale de 220m2, située dans un endroit très calme à Hoscheid. La maison, orientée EST, qui date de 1997 se trouve sur un terrain de 2,49 ares et comprend 6 chambres à coucher. La maison se compose comme suit: Rez-de-chaussée: Hall d'entrée, débarras/réserve, living avec salle à manger et avec accès au jardin, salle de bains avec WC, cuisine équipée individuelle, buanderie, garage pour 1 voiture. 1er étage : Couloir, 4 chambres à coucher, bureau ou chambre à coucher, salle de douche avec WC. 2e étage : 1 chambre à coucher, grenier. - Informations supplémentaires- * Maison bien entretenue ; * Situé dans un quartier calme ; * Grande terrasse au 1er étage. - PASSEPORT ENERGETIQUE - G-H-G - Localisation - Ettelbruck: +- 14 km Mersch: +- 25 km Luxembourg-ville: +- 50 km Aéroport: +- 45 km N'hésitez pas à nous contacter pour tout renseignement complémentaire ou pour fixer un rendez-vous au n°+352 26 81 13 99 ou par mail à diekirch@b-immobilier.lu. - SOUS TOUTES RESERVES -
Ref atHome 7941458
Ref Agency 82641245
Characteristics
Sale detail
Sale price

Availability
General
Livable surface

Number of bedrooms

Year of construction

Renovation year
Indoor
Separate kitchen

Bathooms

Shower rooms
Others
Basement

Laundry

Attic
Energy / heating
Energy class

Thermal insulation class

Fuel heating
Internet
Is this property eligible for fiber optic?
Check the eligibility of the property in order to benefit from an ultra-high-speed internet connection. Perfect for working from home!
Move without any stress
You can benefit from these services for a stress-free move.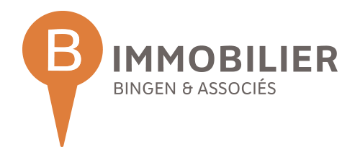 B IMMOBILIER

Your contact details
+352
+32
+33
+49
+30
+31
+34
+36
+39
+40
+41
+43
+44
+45
+46
+47
+48
+351
+353
+358
+370
+371
+372
+386
+420
+421
Have you verified your borrowing capacity?
Yes, less than 6 months ago
No, I want to check it with a broker
I don't want to share this information
Which of the following best reflects your current status?
I'm a first time buyer
I'm a second time buyer
I'm investing
* Required fields